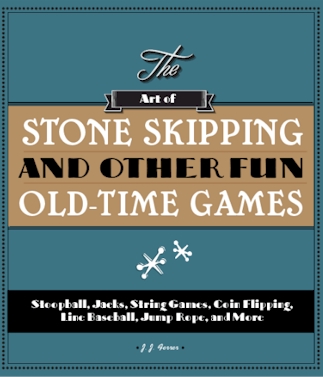 The Art of Stone-Skipping and Other Fun Old-Time Games
This collection of timeless games guarantees a good time—whether you're playing by yourself, with a group of friends, with office mates, or family.
No batteries are required, and only the simplest of equipment. Simple instructions for beloved games such as the Minister's Cat, Four Square, and Crazy Eights,
plus fun facts and fascinating trivia for extra entertainment. Chapters include Ball Games, Brain Games, By Myself Games,
Car Games, Card Games, Group Games and Partner Games. Going out of print in 2023, so you may have to hunt around to find a copy.

ISBN ( Paperback ): 978-1-936140-74-9
ISBN ( e-book ): 978-1-60734-658-6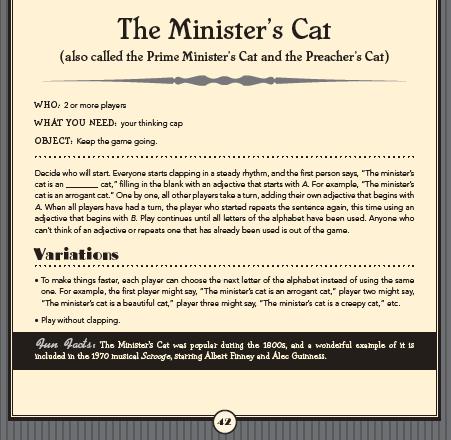 Reviews
February 2013 School Library Journal (PDF)
A retired teacher/librarian shares her opinion
---
Press Coverage
An Ames, Iowa librarian suggests this book as a way to find joy and levity in these dark times
Jayne talks about car games with A.M. Colorado's Devon Lentz, from KFKA. (MP3)
Journey Leaf - a mom blogs about watching her son play old-fashioned games
---